"I Do" begins at the Rosen Bella Vista...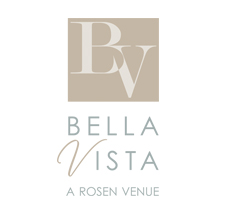 From the moment you pull up to Rosen Inn Lake Buena Vista, you realize that you are not dreaming. This is reality. You are walking into what you have dreamt about all your life. Located minutes from the gates of Walt Disney World, Rosen Inn Lake Buena Vista gives you the "Be our Guest" feel. The Rosen team awaits your arrival. We're excited to help create your dreams and new memories for you and your guests during your visit with us.
As you step into the lobby, the center of the stage takes form. A glance through the window reveals our covered pavilion overlooking a garden-like setting centered between Leisure Lake and a flowing fountain. We have several outdoor locations like this one perfect for an intimate and open-aired lavish wedding. Park benches lining softly curving pathways allow for leisure rest and time to reflect on what is yet to come. The pavilion is the perfect spot to hold an outside ceremony or social event and still be protected from Florida's climates. Adjacent to the lobby is the brand new 2,400-square-foot ballroom large enough for 187 guests or more based on seating design. The ballroom offers a perfect setting for small intimate receptions or larger parties with an optional placement of a dance floor.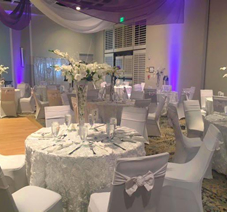 Brides and grooms have the option to reserve room blocks so guests can stay on property throughout the event. Friends and relatives can extend their stay with us days before or days after the scheduled event. This gives guests the opportunity to take advantage of all the Walt Disney World amenities and Rosen Hotels & Resorts world-class service.
The Rosen team and I pride ourselves in making sure that you enjoy the process of planning and organizing your big day. We handle all details the day of your event to give you more time to embrace your family, friends, and all the memories so they last a lifetime. We will also make sure you and your guests are provided with the room needed to remain safe and healthy. These times in which we battle an ongoing pandemic require that we operate above and beyond to meet your expectations. To this we will recommend a wedding or event venue that allows your party to remain socially distant – whether it be indoor or outdoor. To help further reduce contact, our banquet staff will serve guests during meals and events that require hors d'oeuvres. Wherever your party occurs, we work extra hard to maintain a clean place. Common areas and high touchpoints are frequently cleaned with hospital-grade, EPA-approved disinfectant. The details of our commitment to you can be found in the Rosen's Total Commitment document.
Rosen Inn Lake Buena Vista will leave a positive, lasting impression on you and your guests. Should you like to reserve space, have any questions about our facility or the services we offer, please feel free to reach out to myself or our catering professionals to schedule an appointment to view our charming property.
---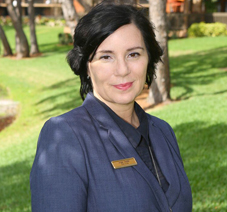 Best Regards, Angie Snyder
Director of Sales | Rosen Inn Lake Buena Vista
8442 Palm Parkway
Orlando, FL 32836
Call Direct: (407) 996-7343 or 1 (866) 506-7300
Sales@RosenLBV.com
---
We pride ourselves in our ability to customize your experience. We have a variety of vendors and price points.
Please contact us to help you create the memories in the setting you have always dreamt about; glamorous or rustic, chic or casual. Our banquet staff and service follows the Rosen standard and is world renowned.
---
Catering
---
Gallery
---
Videos
---
Room Diagram
---
Event Information
Contracts & Deposits
A signed agreement and a non-refundable deposit is required to secure your special day
Payments can be made by check, Visa Card, Master Card, American Express or Discover Card
60 days prior to your event we require 50% of the estimated balance to be paid
The final payment and final guarantee are due no later than 10 days prior to the event date. Final payment must be made with a credit card, to be kept on file for any additional charges during the event. (Receipt for any additional charges provided within 72 hours after the event.)
All prices are subject to an applicable sales tax and taxable service charge.
Food & Beverage Minimum Guarantee
There is a required food and beverage minimum for some Saturdays during peak event season (February, March, April, May, October, November, and December). Please inquire with your Catering Sales Manager to learn about these minimums.
Minimum Guarantee
Attrition up to 15% is acceptable 72 hours prior to your event. Please ask your catering manager for more information.
Rental Information
Ceremony Rental: $600.00 / Reception Rental: $900.00
Discounted rate for both ceremony and reception packages: $1400
All rental prices are subject to applicable sales tax (currently 6.3%) and a taxable 22% service charge.
Includes:
Lakeside Pavilion Ceremony Grounds

75 white resin padded chairs
Day to communicate with vendors for set-up and break-down
Event signage
Fruit-infused water station
A unity candle/sand ceremony table with linen
Professional event staff
1/2 hour time frame

Rosen Ballroom Patio for Cocktail Hour

Use of existing furniture
Tea light candles to enhance cocktail hour
1-hour time frame

Rosen Ballroom

Up to 20 round tables with banquet chairs
Menu tasting prior to the event date for four guests
Complimentary cake cutting with coffee service
House linens (select colors)
Up to a 20 x 20 dance floor, DJ
Cake, gift, sweetheart, or head tables
Professional serving staff
Complimentary one night stay for the bride and grooms wedding night
Discounted room blocks for wedding guests with complimentary parking
3-hour time frame
---